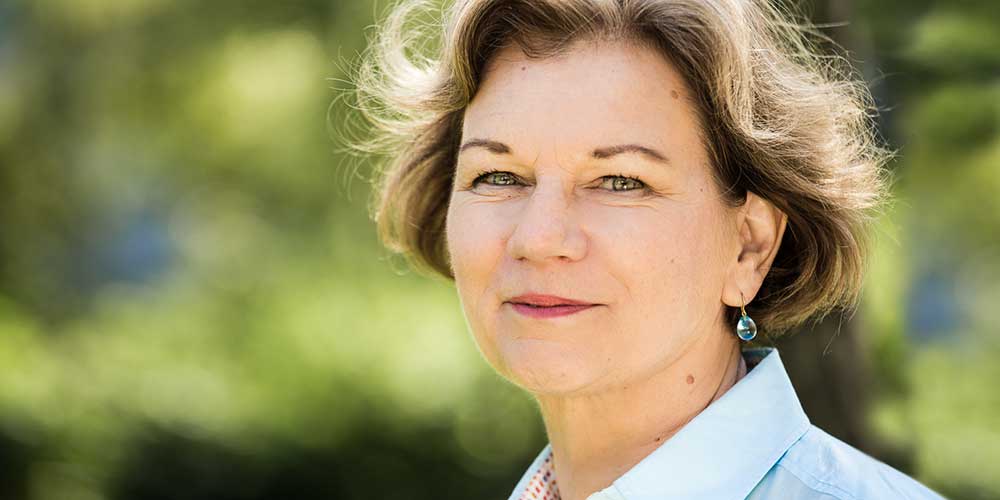 Why I do what I am doing
I want to help people to change themselves and find internal peace. That what has motivated me and been on my mind during the past years (actually decades) is personality development. I have done literature research on this subject and published texts, attended conferences and training session, therefore worked for others and with others and above all: I have experienced growth myself and lived with it.
Today I want to pass on my experience.  Others can now profit from my self-search and change and through my research can add the knowledge about others.
My Procedure
I support people who want to change something in their lives profoundly. This is achieved by my integral/holistic/comprehensive approach. Body, soul, and spirit together form a unity and should be regarded and treated as such. I am committed to connect everything in my work and carefully and gently handle all three aspects of existence. And this is not just meant for those who want to change, but also for people who want to find inner peace.
True balance, satisfaction, and self-worth are not found through changes outside one's own person, but in oneself.  The path I offer means to look inside (without forgetting the outside). I have it at heart that others too can lead a good life.
Quality
You profit from my more than 20-year experience as a trainer and consultant/coach, as well as from own training and continued education.
You can expect absolute discretion from me when we work together.
I am in touch with my colleagues regularly, in order to reflect on my work, i.e. for review.
I am not a member of any sect, but open-minded for your path to your goal.
Coaching and workshops can also be carried out in the English language.
You and I, questions for our cooperation
At this point I would like to give you a first impression before the personal meeting.  What can cooperation between you and I look like? I imagine which questions go through your mind.
What does the first contact look like?  Regardless whether you are interested in a training session or coaching, a first talk is free of charge but not for nothing! We can meet in Berlin or via Skype.
Where does the event take place?  I have consultation offices in Berlin (City West); here talks for two or in small groups (up to 10 persons) can take place.  Coaching via Skype is also possible.
Investments or what you need to take along: You need time, money, and engagement.
Time: With regard to coaching, 10 meetings at intervals of 2-3 weeks have proved successful.  A mini-coaching session takes approximately half a day.
The time needed for training depends on the subject and goal. The more time is invested the more you can achieve.
Money: My rates are for the event you book which involves a thorough preparation on my part.  For example, one hour of coaching translates into two hours of work for me.  I will discuss with you personally how much you will be charged. The same preparation one-to-one applies for a training session or workshop – at least!
Engagement: My expectation is that you bring along engagement for the solution of your concern and reliability for our cooperation.  I am there to show you the path to a solution and accompany you on the way.  However, it is like swimming instructions: In the end you go into the water and try it out. I stand on the poolside, support and observe you.
Personal and Biographical
How can I be described?
I am somebody who helps people to find their way.  In doing this I am guided by my values: freedom, honesty, and understanding.  I respect the personality of each person and treat each contract individually.
In my cooperation with you I am supportive – but also demanding  at times, I am sensitive and occasionally provocative. We share the responsibility for your progress.
As the consultant of personal growth I work in an integrated way and lead an integral life – as well as I can do this.
Training, Certificates (some examples)
Study of Psychology, Graduation as Psychologist (FU Berlin)
Process competency, a 2 ½ year-long continued education in group leadership (Deutscher Arbeitskreis fuer Gruppenverfahren und Gruppenforschung)
Moderator Training (Management Center Vorarlberg)
Transforming Leadership (Harthill Consulting Ltd., England)
Certified (according ICF) as Integral Master Coach (Integral Coaching Canada)
"Integral Master Coach™ is a registered trade-mark in Canada owned by Integral Coaching Canada Inc. and licensed to Jane Smith"

Experience
My work as a continued education referee at Schering AG (today Bayer AG) has left its mark on me. I was able to work there as a trainer, moderator, and coach which I have been doing continuously, even during my time as a professor (economics psychology and personnel business administration) at the HWR Berlin.
Examples for clients and subjects:
Debis AG (Interim-Manager for half a year as replacement of the leader of the education system)
Bausch & Lomb: Dr. Mann Pharma (seminars for leading talks; Coaching, conflict management) and Technolas (seminars for leading discussions)
Wieland Electric GmbH (leader seminars)
Vodaphone (Management workshop)
Osterberginstitut (25-day seminars "Leadership and Personality"
Europa-Apotheek Venlo (Training and Coaching)
In the past years the confrontation with the integral basis and continued education has coined my way of working. During training sessions and coaching, not only do I want to address your mind/intellect but also include your emotions, your posture, or breathing by means of physical exercises. An exchange of ideas with colleagues is taking place on a regular basis.